News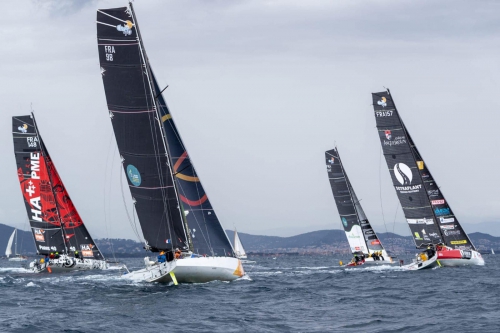 © Sotraplant TRS
Intense calendar for the Mediterranean Class40s ! While 4 of them took part last week in the Porquerolle's race (victory for Made in Midi skippered by Kito de Pavant after four races), 7 of them took the start of the Paprec 600 this Wednesday lunchtime.
A capricious weather forecast (little wind) forced the organisation to reduce the course to 400nm. After a start in the bay of Saint-Tropez, the boats will head for the Corsican Cape (they will have to pass between the island of Giraglia and Corsica). They will then sail down to the Bouches de Bonifacio before returning to Saint-Tropez. A tour of Corsica leaving her on starboard, in short.
The first boats should cross the finish line this weekend. This race counts for the Class40 2023 Championship as well as the Mediterranean Trophy.
Tracker : https://carto.oceantracking.fr/paprec600/carto
Entry list : Paprec 600 saint Tropez - Class40