Latest news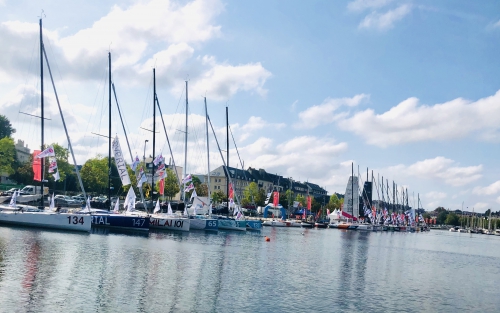 The great annual Class40 race is getting closer: it is indeed this Sunday that the 27 Class40 entered in the race will start the 1000nm loop.
Gathered in the Saint-Pierre basin in Caen since Wednesday evening (except for the two British boats which will go directly to the start line), the masked smiles are on everyone's faces: what a pleasure it is for all to get together and return to the competition!
Because there will be competition! The last 9 newborns of the class are present on the event and older but still very competitive units will also have their places to defend.
The list of the registrations: https://normandy-race.com/les-equipages/
While waiting for the strat, and until the arrivals, find the Minute of the Normandy Channel race on France 3 Bretagne and France 3 Normandie after the editions of 12h and 19h.