News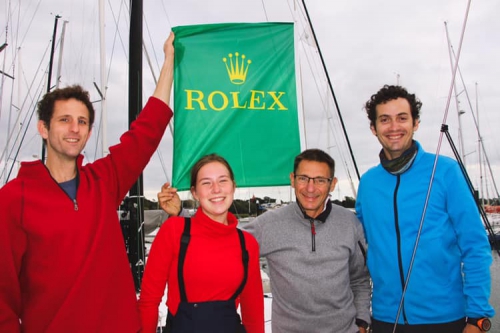 Of the 33 Class40s entered in the Rolex Fastnet race, 6 were in the Vintage category.
After 4 days 1 hour and 28 minutes of racing, Mathieu Claveau and his crew won in this category on their 2009 Akilaria.
The Dutch duo of Sec Hayai and the Finnish team of Fuji completed the podium.
The ranking
1. #89 Prendre la Mer Agir pour la Forêt (M. Claveau)
2. #44 Sec Hayai (F. Budel)
3. #38 Fuji (A. Kansakoski)
4. #30 UP Sailing (Morgane Ursault Poupon)
5. #26 Sensation Class40 (E. Bredeka)
DNF. #66 Red66 (H. Brouwer)