News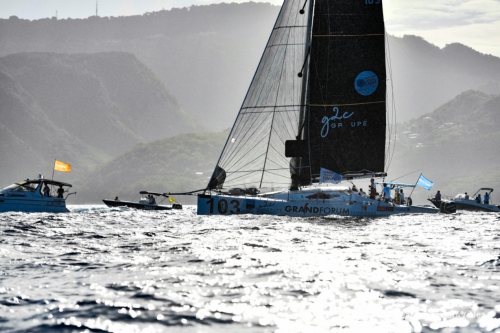 This Thursday, December 2, at 8 hours 40 minutes and 52 seconds in Martinique, Groupe G2C - La Martinique crossed the finish line of the 15th edition of the Transat Jacques Vabre in 34th position in the Class40 category. The duo Jean-Edouard Criquioche - Eric Baray will have taken 25 days 0 hour 13 minutes and 52 seconds to cover the 4600 theoretical miles from Le Havre at an average speed of 7.63 knots, but they have actually covered 5 336.78 miles at 8.89 knots.
The duo won the Transat Jacques Vabre Normandy Le Havre in the Vintage category. A big congratulations to both of them!
3 other boats in this category are still at sea: Sec hayai (Frans Budel - Ysbrand Endt), UP Sailing Unis pour la planète (Morgane ursault-Poupon - Julia Virat) and Terre Exitique (Georges Guiguen - Morgann Pinson).