News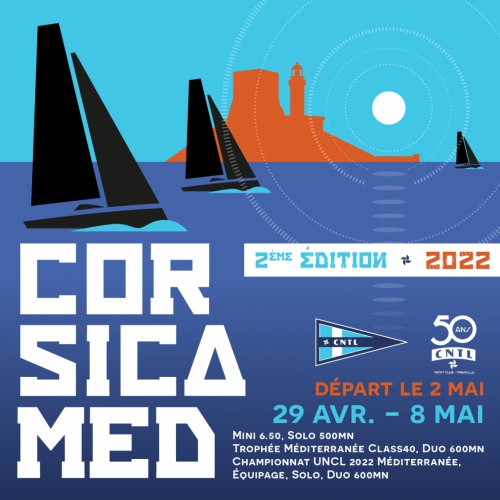 The second edition of the Corsica Med, a major ocean race starting from Marseille, will leave the pontoons of the CNTL this Monday, May 2, 2022. Three classes, three challenges; it will be 600mn double-handed for the Class40.
They will be 3 to take the start:
89 - Prendre la Mer, Agir pour la Forêt (M. Claveau, E. Thibon)
142 - HBF Reforest'action (K. de Pavant, P. Luciani)
148 - fullsave (JP Balmes)
Top start at 1:10 pm towards Macinaggio after rounding a mark at Calvi and then the Giraglia. With little wind on the program, the three duos will have to be patient...
You can follow the progress of the fleet on the Yellow Brick map : CNTL-Marseille.com