News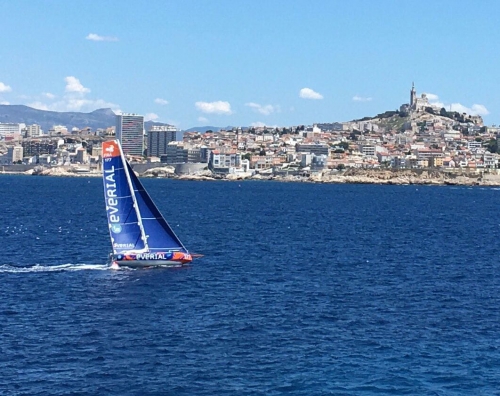 © Duo Max
The fourth event of the 2022 Mediterranean Trophy, the Duo Max set off on Saturday 25 June.
The start of the first leg (Marseille - Barcelona via Menorca) was given at 15:00 in front of the city of Marseille and 6 Class40s set off on the 350 nm course.
Kito de Pavant: "It's a very homogeneous fleet and we'll have to hang on to achieve a good performance. Indeed, three new boats will be part of the adventure, including Stan Thuret's Pogo S4 Everial, which was recently launched before being transported to Marseille. Charles de Coquet's Concise 8 will also make the trip.
The battle at sea promises to be exciting, especially as the weather conditions are likely to make it difficult for the sailors to make progress. "It's going to be complicated but it's pointless to say it because we're in the Mediterranean," Kito says with amusement. The forecast is for a southerly start, followed by a north-westerly and easterly wind before tackling the Minorca Passage. It's going to be a very tactical race as there should be several options", assures the skipper. All the ingredients are therefore in place for another great week of ocean racing with everything to play for."
Entry list : Duo max - Class40
To follow the race : DUO MAX | 2022 - CNTL Marseille (cntl-marseille.com)