In short
Multi-class start on Thursday November 7th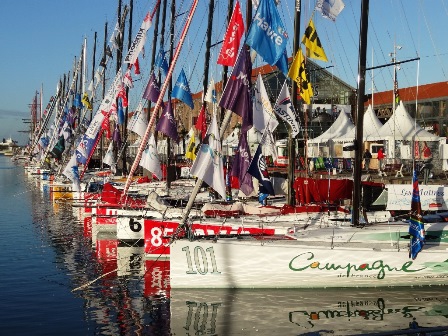 Tomorrow, Thursday, November 7, at 13:00, will be given the start of the Transat Jacques Vabre in Le Havre. A departure postponed to Monday, and then until Thursday, because of the pessimist weather forecast.
The boats will start to leave the docks at 9:30 and until 11:00, led by the Class40, then the IMOCA, Multi50 and Mod70.

The race direction reserves the right of a "weather stop" for the Class40 and Multi50 in Roscoff marina, depending on the evolution of the low pressure system expected on Saturday.
Transat Jacques Vabre website