In short
Organized by the Solo Offshore Racing Club Ltd (represented by Phillippa Hutton-Squire and Paul Peggs) and supervised by the Class40 Association, the CCC40 (Channel Championships for Class40) has been created recently.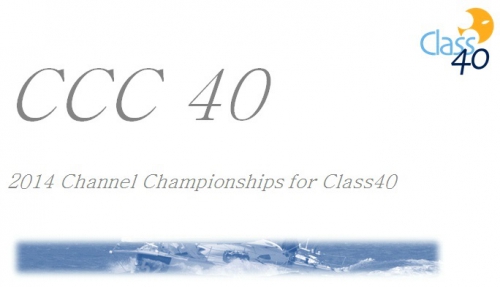 The objective for Phillippa and Paul is to propose to Class40 yachts across the Channel to participate to pre organised events in England and France and to boots "vintage" Class40 of the 1st and 2nd generation to sail together on short-distance races.

To encourage older boats and their owners to gather on the water, the Class40 association has modified the temporary membership as follow:

- The fee is 100 € ;
- This includes membership for the boat and the skipper;
- The boat must have been measured at least once
- The boat and team must comply with the Class Rules and Appendix to the Class Rules
- The length of the race that the boat wishes to enter must be less than 800 miles
- Valid for the duration of one race (duration defined in the Notice of Race), for the boat and her skipper.
- Can be renewed several times over the course of a year.
- If in the same year the skipper decides to take out annual membership (race > 800 miles), the fees already paid for temporary membership(s) shall be deducted from the cost of annual membership (skipper + boat).

Click here for CCC40 rules and information.

Click here for Class40 membership information.