In short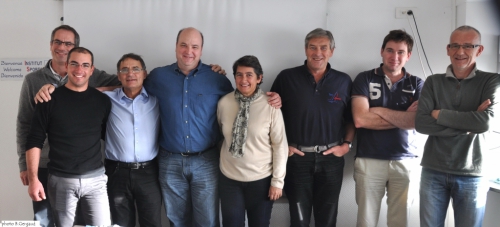 The Annual General Meeting took place Saturday 8th February in Les Sables d'Olonne.
Five members of the Executive Committee was at their term of office. François Angoulvant, Jacques Fournier, Michael Hennessy and Frédéric Meunier have been re-elected for 2 years, Brieuc Maisonneuve has been elected for the first time, also for 2 years. Catherine Pourre, Ned Collier-Wakefield, Halvard Mabire and Damien Seguin go on with their mandates.

Then they got together for the first Executive Meeting and the elction of the new Board. François Angoulvant has been reelected as President and Catherine Pourre as Treasurer; Jacques Fournier is the new Secretary-general.