In short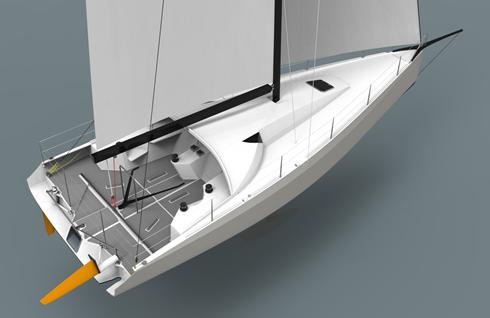 The all new Owen Clarke Design (OCD) Class 40 is for a new owner in the United States.
She is a fully custom (although built in female production tooling) Class 40, now under construction at Carbon Ocean Yachts (COY) in Bristol, Rhode Island.
Design development began in the Spring of 2014 which has allowed Owen Clarke a good deal of time as well as resource to apply to a design that is significantly different in a number of areas to what has been seen before in this class.
Source : www.owenclarkedesign.com

http://www.owenclarkedesign.com