In short
Joe Harris departed Newport on November 15th for a solo non-stop round the world record on Gryphon Solo (Class40 #106).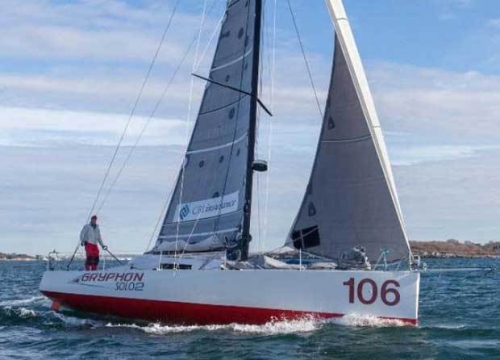 Unfortunatelly he had to make a pit-stop in Cape Town during 10 days to repair the energy systems but he has decided to carry on and left South Africa on January 8th.
He tells us today that he has a new problem: I discovered a 2ft x 3ft area of delamination but he doesn't know if it is due to an object he hit or if it is a structural problem.
As he wants to finish the round the world, he plans to make a pit-stop in Punta del Este (Uruguay) to repair.
www.gryphonsolo2.com/page/campaign
http://yachtboatnews.com/class40-gryphonsolo2/