In short
8 Class40 participated in the Grand Prix Guyader in Douarnenez last weekend.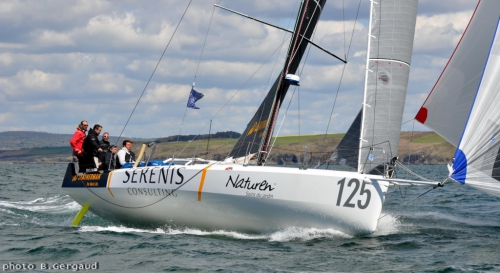 After 3 days of races, Jean Galfione and his crew (Christian Dulot, Eric Kerscaven, Alan Pennaneac'h and Fabrice Cahierc) won the 2016 Grand Prix Guyader winning 3 of the 5 coastal races.
Massimo Juris italian crew (Colombre XL) stepped onto the second step of the podium; Terranga, skipped by Emmanuel Hamez, completes the podium.
The ranking
http://www.class40.com/fr/courses/132-grand-prix-guyader-promo.htm
The photos
http://www.class40.com/fr/galerie_photos/6185-grand-prix-guyader-2016.htm