In short
8 Class40 lined up for the start of the Armen Race
A 256 nm race between the Trinité sur Mer, the "occidentale de Sein", ArMen and South Guérande .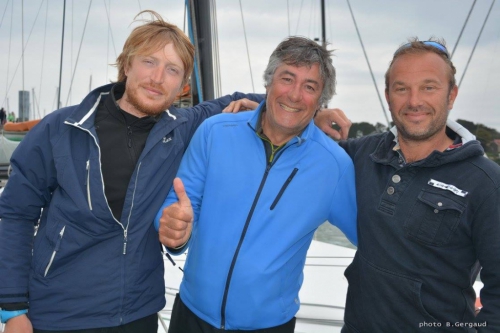 Colombre XL, ITA 101 (Massimo Juris, Pietro Luciani and Aymeric Chappellier) won the race in 1d 12h 40s.

Groupe Setin, FRA 30, earned his first podimum by finishing second.
Axar, FRA 85, complete this podium.
The ranking:
http://www.class40.com/fr/courses/141-ar-men-race-promo.htm