In short
3 Class40 lined up for the start of the Record SNSM, Sunday June 19th. The programm, a 185nm route between
Saint Nazaire, Réaumur, Yeu, Groix and Saint Nazaire.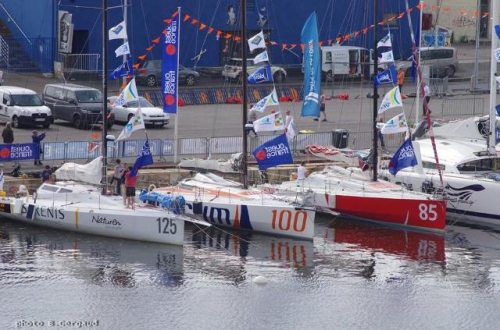 © Bernard Gergaud
Jean Galfione and his crew (Eric Kerscaven, Thomas Rouxel et Christian Dulot), after 20 hours 5 minutes et 27 secondes, are the first to cross the finish line.
Fulcrum 2, skipped by Marek Chatrny, is second. She is followed by Axar, skipped by Patrick Losq.
Photos:
http://www.class40.com/fr/galerie_photos/6381-record-snsm-2016.htm
Results:
http://www.class40.com/fr/courses/138-record-snsm-promo.htm