In short
Satudurday July 8th, 6 Class40 lined up for the start of the RORC Cowes Dinard Saint-Malo race.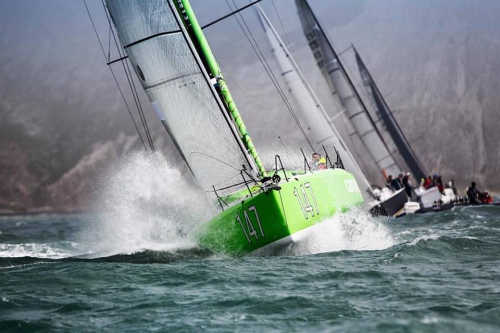 It was the first race of Halvard Mabire and Miranda Merron's Drakkar 40, since her recent lauch.
With the help of the sailmaker Rémi Aubrun, the green boat wins after 22 hours, with more than 40 minutes ahead.
Moonpalace (#141), skipped by Adriaan Van Oord, takes the second place. Partouche (#113), skipped by Christophe Coatnoan, completes the podium.
The results:
http://www.class40.com/fr/courses/150-cowes-dinard-promo.htm