In short
The 2016 Paris Boat Show provided the opportunity for the Class40 and its two partners, NKE and Great Circle, to sign partnerships'extension.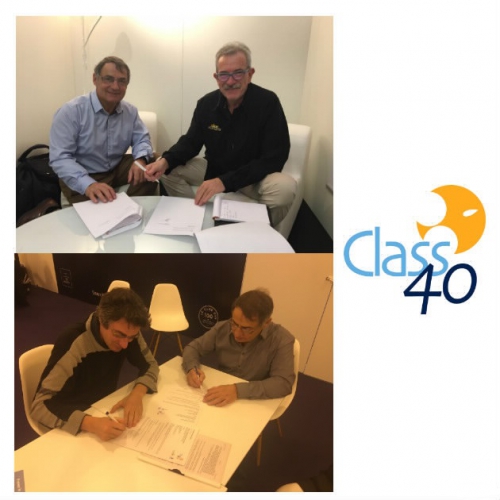 Monday December 5th, Paul Fraisse (NKE managing director) signed for a new year of partnership.
The programm includes:
- training day
- technical assistance at the start of the championship's races
- communication
- championship's endowment
Great Circle, for its part, décided to renew the partnership for the two next seasons.
The partnership progresses since, from 2017, the totality of the podium will be rewarded by some Squid offers.
This partnership offers too:
- Suqid subscription's offers for the Class40 members
- communication