In short
4 Class40lined up for the start of the RORC Caribbean 600, Monday february 20th.
Phor-ty, skipped by Peter Harding, her new owner, wins after 3 days 18 hours and 43 minutes.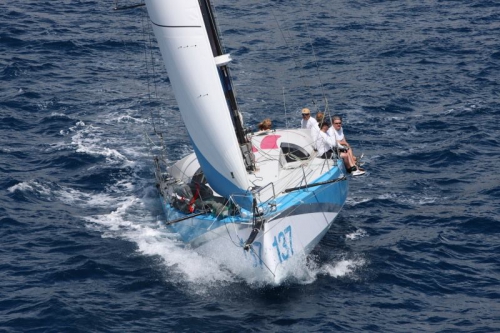 First success for Peter Harding and his crew (Pip Hare, Paul Peggs, Sam Goodchild, Phil Stubbs) with Phor-ty, the former Solidaires en Peloton ARSEP, bought last winter by the British sailor.
Campagne de France finishes at a beautiful second place, after a hard fought battle with Eärendil in light winds. There is only 1 minute 40 secondes between the 2 boats after more than 600nm.
Mikael Ryking's crew, Talanta, took the 4th place.