In short
While the fleet of Les Sables-Horta was arriving in Les Sbales d'Olonne, 3 Class40 have taken part in the RORC CHannel race, the last race before the Rolex Fastnet Race.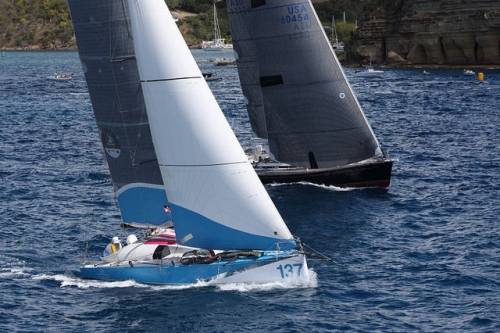 They left Cowes on Saturday July 22nd for a about 150nm route (Cowes, around waypoints and marks in the English Channel, before finishing in the Eastern Solent.)
The first to complete the course is Phorty (Peter Harding / Pip Hare) who crosed the finish line the next day at 12:03:14.
Ranking:
1 Photy (#137) 1j 01:33:14
2 Normandie (#135) 1j 01:50:32
DNF Arwen (#23)