In short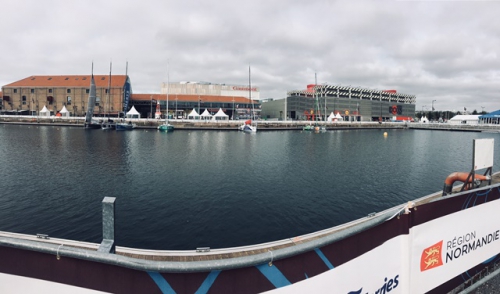 The boats have to be in Le Havre on friday at 12pm but 6 Class40s are already in the Paul Vatine basin : VandB #144 (M. Sorel/A. Carprentier), Teamwork #115 (B. Delesne/J. Mettraux), Enel Green Power #55 (A. Fantini/A. Bona), Imerys #130 (P. Sharp/P. Santurde), Aïna Enfance & Avenir #151 (A. Chappellier/A. Le Vaillant) and Esprit Scout #81 (M. DUbos/JA. Seyrig).
Gras Savoye Simon Berger Obportus #124 (O. Roussey/P. Burger) is also in Le Havre but in the marina.
The 9 others are on their way or just living their home ports to Le Havre, start port for this famous and classical double handed race between France and Brazil.