In short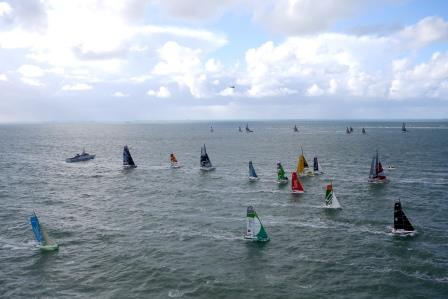 The start of the TJV has been given this Sunday at 01:30pm in about 20 knots of wind and a heavy sea.
Imerys, skipped by Phil Sharp and Pablo Santurde, current leader of the 2017 Class40 championship, crossed the start line in 1st position.
The tandem on Teamwork, Bertrand Delesne and Justine Mettraux, was the first at Etretat's buoy (about 15 nm after the start), the last mark before Salvador ! Carac (Louis Duc and Alexis Loison) and Aïna Enfance et Avenir (Aymeric Chappellier and Arthur Le Vaillant) were there 2nd and 3rd.
To follow the race : https://www.transatjacquesvabre.org/fr/cartographie-et-classement
(Tracker upadted every hour)