In short
Good news, this is not 40 Class40 but 50 which will take part in the next Route du Rhum destination Guadeloupe, on November 4th !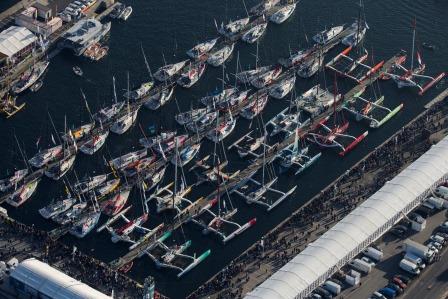 When the registration opened in October 2017, the Notice of race specified a maximum of 40 Class40.
After many discussions and a massive rush into the race in our category, Oc Sport, the organizer of the famous transat, announced last week the opening of 10 additionnal places.
So, it won't be 40 but 50 Class40 which will line up for the start in St Malo!
And we hope more again as about 10 projects are still on the waiting list...
More information
http://www.routedurhum.com/en/s01_home/s01p01_home.php