In short
They will be 8 to take the start, today at 11:10 (local time), of the 10th edition of the RORC Caribbean 600, for 3 days of race in the West Indies.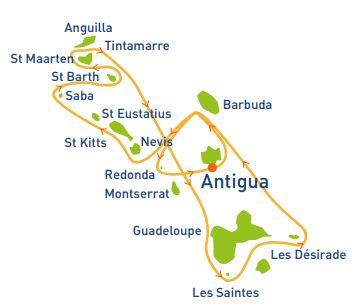 Registration list
https://www.class40.com/en/courses/179-rorc-caribbean-600.htm
Catherine Pourre
"We have 8 Class40s competiting. Several of them are new designs. It's going to be very competitive! During 3 days, we're not gonna be sleeping or anything, everybody will be onboard and would be on each and every leg as fast as we can. And I think the other are going to do the same."
Mathias Blumencron
'Pure adrenaline! It is one of the reasons to be in this class to go downwind. When you pull up the spinnaker...!"
To follow the race
http://caribbean600.rorc.org/Tracking-Players/2018-fleet-tracking.html