In short
8 Class40 took the start, on February 19th, of the RORC Caribbean 600. After 2 days, 13 hours and 15 secondes, Catherine Pourre's really European crew was the first to croos the finish line, setting a new record on this race*.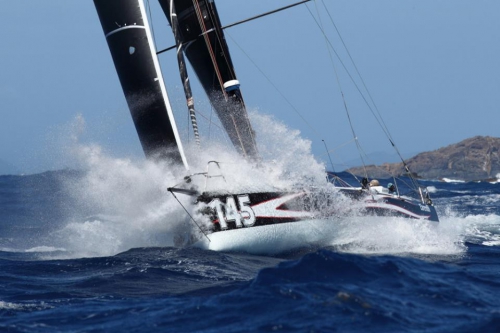 ORC/Tim Wright
On the podium, stand by Eärendil (#145), the friends from Saint-Malo on BHB (#152), skipped by Louis Burton, arrived about 3 hours later. The German Arnt Bruhns, new owner of #138 now called Iskareen, finished 3rd for his first race.
Results and Crew lists
https://www.class40.com/en/courses/179-rorc-caribbean-600.htm
Catherine Pourre : " The team did a fantastic job. I didn't know we were going to break the record, but we have two crew from Tales who had the record and said we could do it with the forecast conditions. We had 25 knots almost all the time, with 30 knot gusts. It was very, very wet on deck and inside the boat it was very rough as we were bumping on the waves. When we were upwind I got seasick and it was difficult for me to recover because we had no respite; even reaching was really rough. The RORC Caribbean 600 is part of the American Trophy for the Class40s. It is one of the fiercest and most challenging races for Class40 because of the number of manoeuvres, and this year because of the weather conditions. I hope we will have many more boats next year. There are 58 potential candidates for next year's Route du Rhum."