In short
14 Class40 took part in the first solo-handed race of 2018.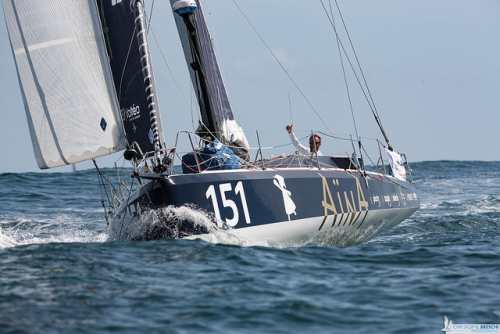 © Christophe Breschi / 1000 milles des Sables
After several changes of route because of a capricious weather, Aymeric Chappellier (Aïna Enfance et Avenir #151) won the race and became the leader of our European Trophy.
Sam Goodchild (All in for the Rhum #137) made a great come back in Class40 by finishing second. Phil Sharp (Imerys Clean Energy #130), 2017 Class40 champion, confirms by taking third place.
General ranking : https://www.class40.com/fr/courses/183-les-1000-milles-des-sables.htm
More information : www.1000milles.fr