In short
Saturday June 30th will be given the start of the 20th edition of the Volvo Round Ireland Race.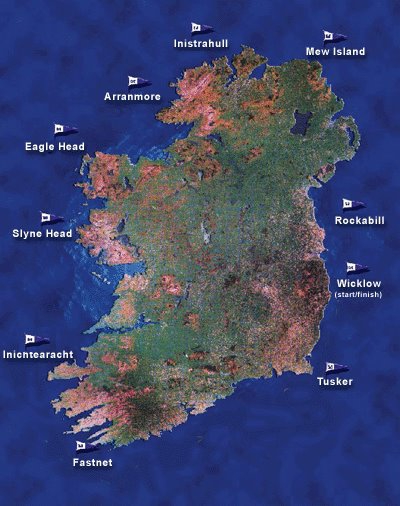 The course is simple : « Starting and finshing at Wicklow, leave Ireland and its islands, excluding Rockfall, to startboard.» That is to say a theorical distance of 704nm.
The 5 competitors :
- The Finnish Ari Kansakoski, on Fuji #38, first Vintage of the 2017 Class40 championship
- The British Steve Robinson, happy new owner of Jumpa Lagi #68
- The French Marc Lepesqueux on his Sabrosa Sensation Class40 #140
- The Norwegian Henrik Bergesen on his Cape 40 Hydra #149
- And the French Nicolas Troussel, with his recently launched Mach40.3 Corum #155. This will be their first race.
Who will succeed Michel Kleinjans, winner in 2016, in 3 days 22 hours 43min ? Answer next week !