In short
Last week was the time for the traditionnal RORC september event : the Cherbourg race. A sprint of about 80 milles between Cowes and Cherbourg.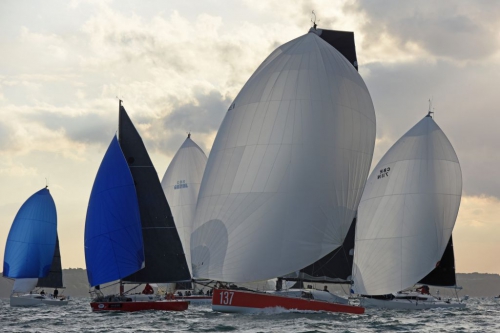 RORC / Rick Tomlinson
4 Class40 took the start of the race, Friday 7 september.
Phor-ty (Sam Goodchild, Peter Harding and James Tomlinson) won this year after 7 hours 46 minutes and 46 secondes de course. Concise 8 (#129), skipped par Jack Trigger, termine en deuxième position finished second, less than 8 minutes after the winner. Campagne de France (#147), Halvard Mabire and Miranda Merron, completed the podium.
Jumpa Lagi (#68) unfortunatelly had to abandon the race.