In short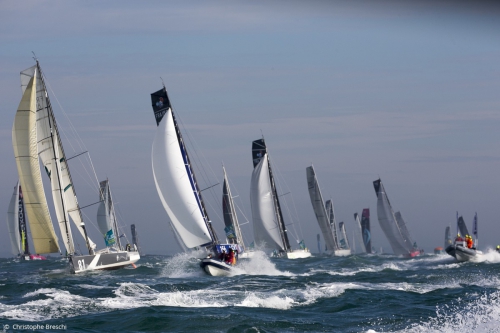 Christophe Breschi / Route du Rhum
The winner of the 2018 Route du Rhum destination Guaeloupe should be known tomorrow. Without technical issues, Yoann Richomme (Veedol AIC) should win in Pointe à Pitre as he has more than a 120 milles lead on the boat behind him Phil Sharp (Imerys Clean Energy) and 138 milles lead on Aymeric Chappellier (Aïna Enfance & Avenir).
There remains, however, the final round-the-island to do because, as shown by the Ultims and the IMOCA, as long as the finfh line is not crossed…
As a reminder, the winner of the 2014 edition, Alex Pella took 10h47 to go to the finish line from the Tête à l'Anglais. The fastest was Damien Seguin in 7h49.
The arrivals should follow during more than 2 weeks revealing progressively our 2018 Class40 Championship ranking.