In short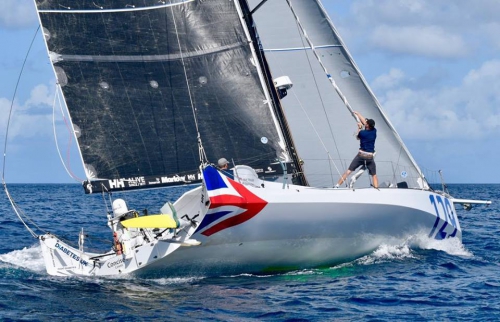 Ned Collier-Wakefield and Jack Trigger broke the Round Barbados record. Jack explains :
« It was the Round Barbados race on Monday (21st of Jan) - we like coming here in the winter because the island is nice and the racing is fun! We broke the outright record with the MOD 70 so thought it would be fun to try and break some with the Class 40. It wasn't so windy but we still managed to beat the double handed record, and the 40ft record (which has stood since 2011 when the race was first run) and we were also faster than the 50ft record - Class 40s are good!
So we won 2 x my body weight in Mount Gay XO rum for the records…
It was cool to sail Concise 8 with just me and Ned again - obviously he used to be the skipper and we have sailed lots together on Concise 8 and the MOD 70 so it worked well!
It's nice to be in the Caribbean after the RdR! »
Concise's record : 06h 05' 28
Previous 40' record : 6h 39' 16 (Katanga, Farr 40 – 2011)
50' record : 6h 19' 53 (Pata Negra, Lombard 46 – 2018)
Previous double handed Monohull record : 7h 29' 51 (Hallucine, Pogo 40 – 2015)