In short
Rendez-vous this week-end in La Rochelle for the arrivals of the second leg (Horta – La Rochelle).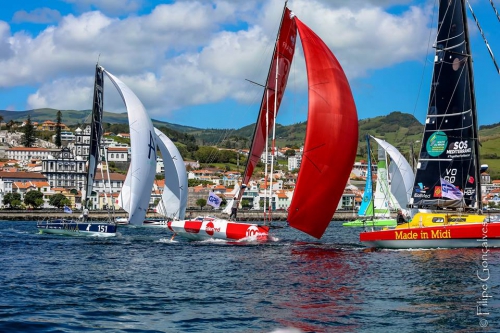 Filipe Conçalves / Horta Nautic
This result will let us know who is the winner of the race, second event of our 2019 championship.
A village takes place « bassin des chalutiers » to welcome the competitors.
Come all to the prize-giving ceremony on Monday 15th at 1800 PM.