In short
They will be 13, this year, to take the start of the 7th edition of Les Sables-Horta, double-handed race in two legs.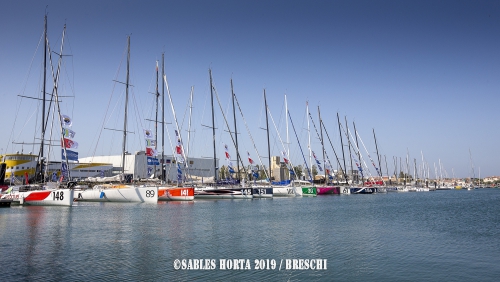 Sables Horta 2019 / Breschi
After a parade this Friday afternoon and the traditionnal briefing Saturday afternoon, the start will be given on Sunday June 30th in Les Sables d'Olonne Baya t 01 :02 pm.
The program mis a leg of almost 1200nm from Les Sables d'Olonne to Horta, Azores.
Entry list
https://www.class40.com/fr/courses/192-les-sables-horta.htm
Tracker
http://lessables-horta.geovoile.com/2019/tracker/?leg=1