In short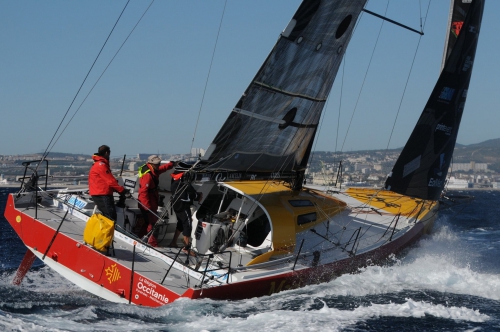 © Antoine Beysens
On June 21st, Mathieu Claveau set a Class40 reference time on the Headlight Run Cup, aboard his Class40 Vintage #89 AJT.
Registered in the Quadra Solo-Duo with his Made in Midi #142, Kito de Pavant took advantage of a day of strong Mistral wind (forcing the organizers to revise the race program) to try to beat this record.
Accompanied for the occasion by Mikaël Mergui and Bernard Mallaret, Kito thus set off on the round trip between Canoubier and the Planier lighthouse on Sunday, August 23rd and beat the record by about twenty minutes since it only took them 1h 00min and 58s to complete the 14 nm.
Average speed: 13.78 knots
Max speed: 19.7 knots
Conditions: 30 knots of mistral