In short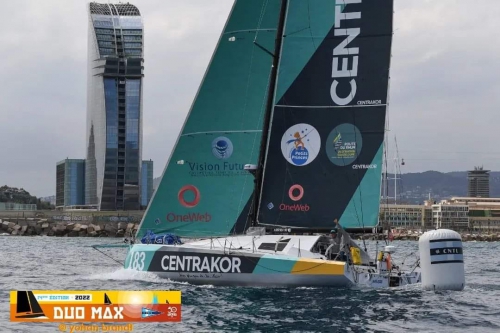 © Yohan Brandt
The first leg was dominated by calm conditions and a small east swell, but this did not prevent Mikael Mergui's V2 lift from winning.
Mikael Mergui: "We had a good sail, and we took good options quite quickly. We didn't want to follow the routing that went to the bottom of the Gulf of Lion.
We opted for a more southerly route and when the changeover came, we had a better angle and more pressure.
The gap to our rivals grew quickly.
The boat is going well, and we were able to test it in 2m waves.
The boat is moving really fast and it is committed!"
Ranking of the first leg:
1 . Centrakor - # 183 - Mikael Mergui
2 . HBF Reforest'action - # 142 - Kito de Pavant
3 . Everial - # 177 - Stan Thuret
4 . Berkem Group - # 179 - Laurent Camprubi
5 . fullsave - # 148 - Jean-Pierre Balmès
6 . Porte mon nom - # 129 - Charles De Coquet