In short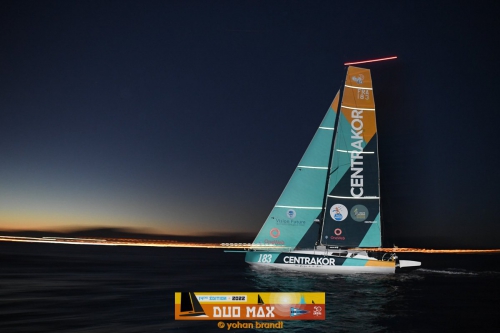 © Yohan Brandt
The Class40 Centrakor # 183 led by Mikael Mergui and Richard Robini crossed the finish line on Saturday 2nd July at 5.19am winning the 14th edition of the Duo Max organised by the CNTL-Marseille.
The Class40s were 6 at the start of this 2nd leg, a beautiful duel between Centrakor #183 and HBF Reforest'Action #142 started from the beginning of the race.
Mikael Mergui: "The start of this second leg of the Duo Max reminded me of the time when I was doing the Tour de France à la Voile. It was great fun. We left the dock at night and sailed all day on the rocks to protect ourselves from the current and to look for the little site effects at each point, avoiding the sandbanks. We turned when the crabs put on the helmets!"
Kito de Pavant:
"Two boats quickly got away in front in light airs, Centrakor and us, then we attacked a long tack along the Spanish coast, skimming each point. In the end, Mika and Tintin passed us irresistibly. But at Cabo Creus, we came back and overtook them.
And then they hit the NW wind before us and opened up a definitive gap.
Well done to them both."