In short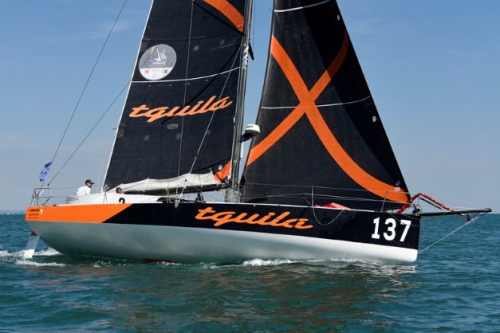 After 13 days 2 hours six minutes and 47 seconds, the Class40 # 137, T'quila skippered by James Mac Hugh and his crew won the Sevenstar Round Britain and Ireland Race 2022, on Saturday 20th August at 14:06 and 47 seconds.
James mac Hugh:"It was a fantastic race but very long. As we were passing Galway where my parents are from, a few boats had retired and the thought did cross my mind, but we carried on! It was a real change to see the scow bow boats pull out as it was interesting to match up against them to see how we would go against them. This is only my third Class40 race and it is a very different discipline to my Etchells sailing. Brian and Richard have been putting me through my paces to get up-to-speed. They are great sailors, really intuitive. It has been wonderful to do this race with them and work as a team. For me going around the Shetlands was something special; it is an incredible landscape.
Kite, Class40 # 144 led by Greg Leonard came in second place, a good place for the youngest skipper of the race.
And the Class40 # 107 is in third place, boat skippered by José Guilherme Caldas and his team.