In short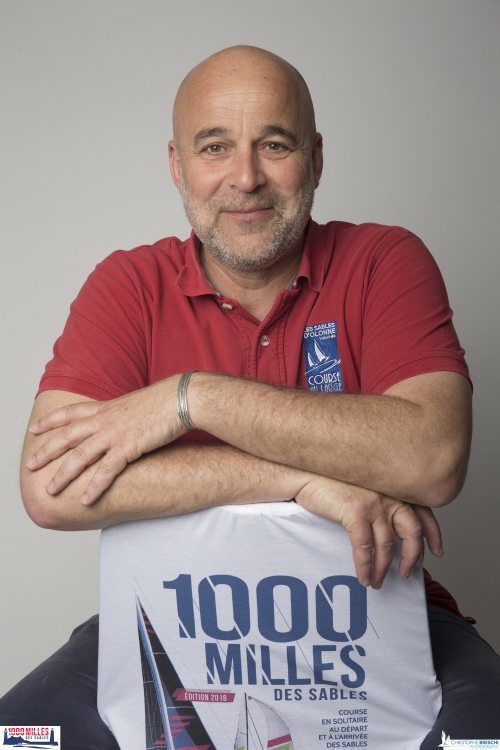 © Christophe Breschi
Class40 is sorry to learn of the death of Marc Chopin, member of the organising club of Les Sables-Horta and the 1000 milles des Sables. Our thoughts are with his family.
"Les Sables d'Olonne Vendée Course au Large club is extremely sad to announce the death of Marc Chopin on 5 December after a long illness.
An active member of the Sables d'Olonne Vendée Course au Large (LSOVCL) club since its creation, Marc Chopin had an unquenchable passion for sailing. He worked hard and dynamically to participate in the development of ocean racing in Les Sables d'Olonne and throughout the Vendée region.

In recent years, while he was fighting his illness with great courage and dignity, he contributed to the organisation of the 1000 Milles des Sables, the Solo Maître CoQ, the Les Sables - Les Açores - Les Sables, the Les Sables -Horta - Les Sables and the Transgascogne.

Perpetually driven by the audacity to undertake and an inexhaustible desire to write beautiful stories of the sea and of men, he took up the challenge of organising the Mini Transat - Eurochef 2021, a race he particularly liked for its human dimension and its spirit of adventure. His enthusiasm and optimism were unparalleled and this is how he managed to transmit his passion to the greatest number of people. His joie de vivre, his empathy and his epicurean side will be missed by all.

A final tribute may be paid to him at the Espace Funéraire Vendéen, 32 rue Le Corbusier, 85180 Les Sables d'Olonne.
Interment will take place on Saturday 10 December at 2.30 pm in Carantec in Finistère. "