In short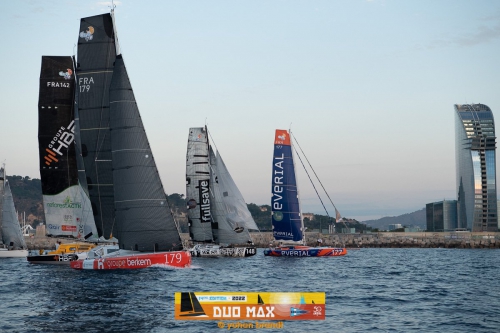 © Yohan Brandt
Initially scheduled for the evening of Thursday 30th June, the start of the second leg of the Duo Max (Barcelona - Marseille) had to be postponed until this morning, Friday 1st July. The reason for this was a strong tramontana wind forecast at over 40 knots.
The appointment was therefore given to this morning, 6h30, for the 6 Class40 engaged in this race.
On the programme, 190nm on a direct route to Marseille.
The tracker : Duo Max - Cartographie (cntl-marseille.com)
Ranking of the 1st leg : Duo Max : Centrakor winner in Barcelona - Class40